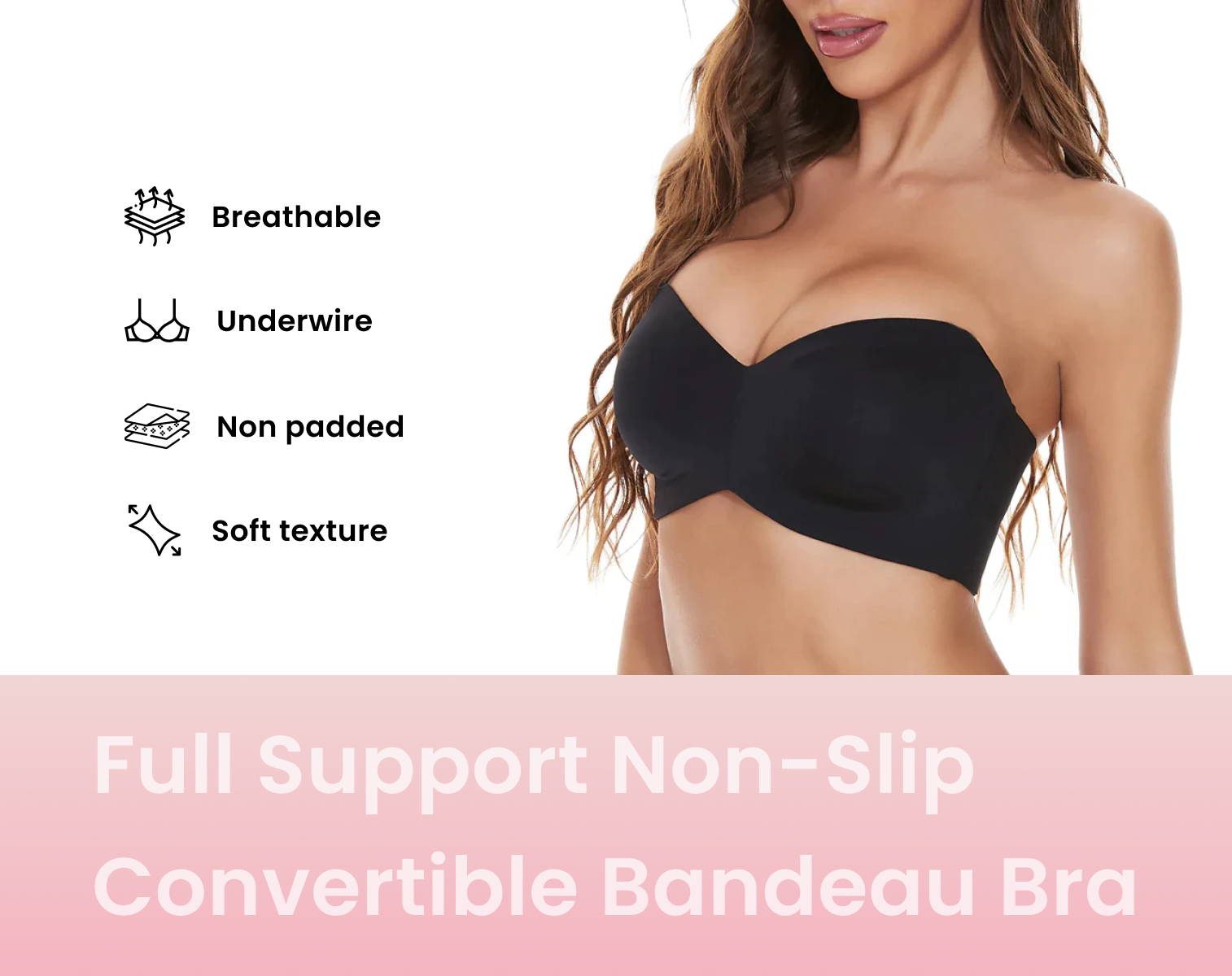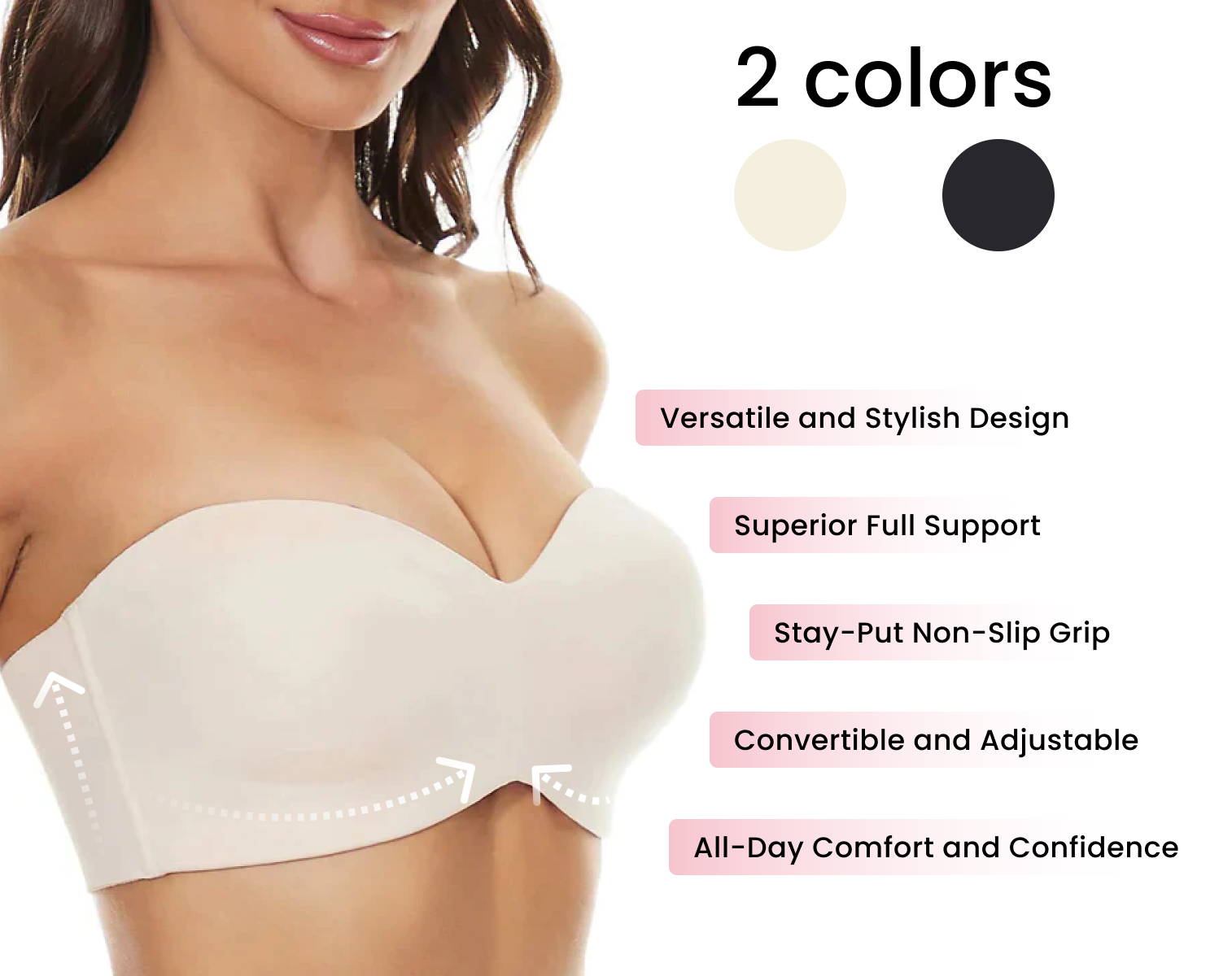 What our Customers are Saying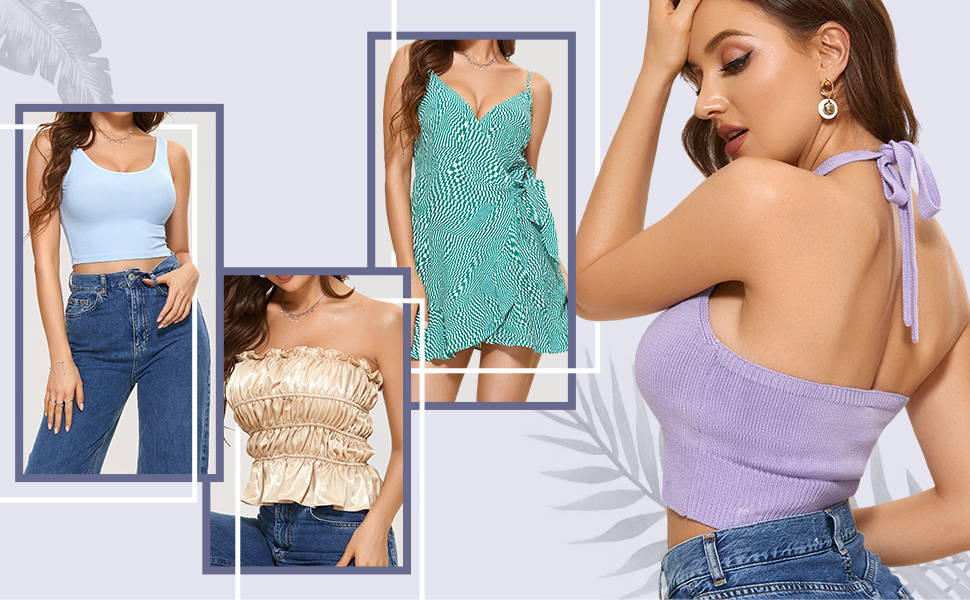 36DDD - Look & Feel Amazing
"Surpasses Victoria's Secret quality and fit! Unlike Victoria's Secret, I do not take my bra off to see marks and redness all over me. It's fits perfectly as is supportive all day long. "
Abigail D Morgan - Verified Customer 😊
36DDD - FITS and STAYS UP
"Pleasantly surprised! Just got fitted at VS so I was confident in the size I ordered. I have never had a strapless bra feel secure yet comfy and actually hold my girls up. THIS BRA WORKS and
The wider strap eliminates back bulge. Immediately ordered a second one in black."
M.O - Verified Customer 😊
Great product, so comfortable
"So comfortable and gives nice padding and a little push to my tiny boobs."
Abigail D Morgan - Verified Customer 😊
Frequently Asked Questions
Still have questions? Send us your question by filling out the form below, we will be happy to assist you.
Q: What is the material composition of the bra?
Crafted with 90% nylon and 10% spandex
Q: What are the available sizes for the bra?
The bra is available in sizes ranging from band size: 34 to 44, cup size: B to G
Q: Can I see the measurements for each size of bra
Certainly! Please refer to the size chart provided on the product page for detailed measurements of each size.
How can I track my order?
Q: Can I contact customer support if I have further questions or need assistance with my purchase?
Absolutely! Our customer support team is available via email or live chat to assist you with any questions or concerns you may have regarding the Paulina long white dress or your online shopping experience.